Why solar panels make sense

Will you get your money's worth? Solar panels have come a long way in the last decade. Efficient and powerful, they're worth the investment, even on a cloudy day in the UK!

Charging an EV? Solar panels make sense. But also for households or businesses whose energy consumption is high in the day - often due to a move to hybrid working. If the sun's out, why not use it?

Multiple appliances consuming power in the day? The Powerverse platform makes sure you always get the most from the solar energy you generate by diverting power to where it's needed most.
We're compatible with leading inverters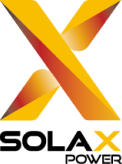 10-year warranty as standard

More than 95% efficiency

Powerful 5kw inverters suitable for home & business
Powerverse Quality Standard
Rigorous laboratory testing
The solar panels and inverters that form part of the Powerverse solar system have been through an intensive testing process. As part of Lightsource bp, the global solar leader, we've been selecting the best panels and inverters since 2010.
Design expertise
Rely on our team's expertise, experience and knowledge to design the best solar system for your home or business. Our digital survey process ensures we find the best solution for you.
Compatibility as standard
All the panels and inverters we choose must connect with the other products in the Powerverse ecosystem. We make sure you're ready for the future of sustainable power.
Get connected with the Powerverse platform

Monitor & control the solar energy you generate Find out what you're generating and when so you can choose the tariffs and operating schedules that work best for your home or business.

AI-powered decisionsLet our virtual Energy Assistant, Powerverse Vesta, check how much solar you generate and suggest how to make the most of it. For example, by scheduling appliances through Powerverse Vesta to switch on and off at the right time of day.

Save time & generate valueGet insights into how you can improve your energy efficiency and reduce your carbon footprint. Find out if it makes sense to add a battery or switch to an EV.
Solutions for home and business

Apartment Blocks Property Managers
Hassle-free EV charging solutions at scale.

Low-cost, easy EV charging for your apartment.

Boost EV sales and add value for your customers with a one-stop-shop charging solution.
Connect solar to EV chargers
Everything is connected in the Powerverse experience – ready for a future of sustainable power. Find out more about our tried and tested EV chargers. Then power them with your solar system.
Read more