Relax. Your energy headaches are over.
With solar power, EV charging, battery storage, heat pumps, sunshine forecasts, and an everchanging list of tariffs and energy providers, today's energy system is complicated.

Drowning in information. What's really important for low-carbon energy?

Technology changes fast. Energy management options need to be smart and flexible.

Controlling energy costs isn't easy. Where should you start?
Join the Powerverse and get smart, connected energy. Our platform combines your goals with our data and AI so that you get more for your money and cleaner energy choices.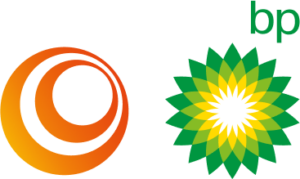 Powerverse is a smart energy management company brought to you by global solar leader, Lightsource bp. Through its work with utilities, businesses, local communities and governments, Lightsource bp is helping meet the rising demand for affordable, reliable and sustainable energy.
How we help
Monitor and control energy usage
The Powerverse platform makes it easy to see in real-time the energy you generate, store, and use. By monitoring energy demand against supply, our platform is then able to manage it, for example, increasing EV charging capacity in line with other site energy demands.
Meet Powerverse Vesta – powerful AI for informed energy decisions
At the heart of the platform sits Powerverse Vesta, our AI Energy Assistant. She understands you and your environment so she can take action based on the goals you define. This could be anything from identifying a more cost-effective tariff to setting your devices to only charge at off-peak times.
Save time, boost results, and create new revenue streams
Our ecosystem of connected business apps, devices and leading energy products saves you time, improves results, and allows you to create new revenue streams.
Get connected to
the Powerverse today

Our team of experts will help you electrify with ease.

Transparent, straightforward billing.

Easy to monitor and control energy use at any point from anywhere or any device.