How can the shift to EV help your dealership thrive?
Keen to make the most of the EV market but unsure which direction to take?

Your physical location is a big investment. You want to be more than just a logistic fulfilment point.

It's complicated. Selling an EV comes with more uncertainty from customers on range, charging, rising electricity costs.

Your existing bundled solutions may not suit an EV purchase. You need a new suite of products and services for a future-proofed business model.
Powerverse supports your team with expertise and guidance making you a trusted EV dealership. As a one-stop shop, we deliver convenience, connecting you and your customers to an ecosystem of smart solutions that smooth the customer journey to choosing an EV. Help them charge with confidence, reduce their energy bills, and benefit from your informed advice.
How we help
Build long-term relationships with customers
Powerverse supports you to build a new business model. One that sidesteps commoditisation and positions the dealership as a trusted guide. We'll give you everything you need to reassure and nurture your customers through their shift to EV.  With our dealership-specific, white-labelled services, create recurring revenue streams that maximise the Customer Lifetime Value.
Make your physical location a destination
Make the most of your showroom and forecourt to create an engaging and rewarding experience for your customers. After researching online, they'll want to see, touch and test the real thing. We work with you to take this beyond the EV and charger to showcase solar and broader electrification of the home. Get this right and they'll be back for everything from setting up chargers to decisions on solar from their trusted, local community experts. Use Powerverse to become the one-stop-shop for your customers' green home energy and e-mobility needs.
Customer connection beyond EV
Offer your EV customers the knowledge and smart AI solutions in their home that will cut more than just their travel costs. They'll connect to Powerverse through your dealership platform and access options to electricity tariff switch, charge at low-cost times, or find out how much they could save with a solar system. You'll be able to offer a full suite of products and services: from the charger, installation, and ongoing service and warranty, to home energy management and solar.
Our chargers

OZEV approved

Sturdy and built for all weathers

3 Year warranty

Compatible with solar power
Find out more
What you need to know
70%
The percentage of consumers interested in choosing an EV in the future
Source: Consumer Reports
25%
New car sales forecast to be EVs in 2023 in the UK
80%
The minimum percentage of total cars sold that must be Zero-Emission Vehicles (ZEVs) by 2030
Source: UK Government's Zero Emission Vehicle mandate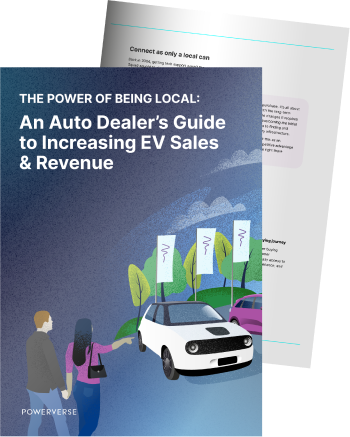 An Auto Dealer's Guide to Increasing EV Sales & Revenue
As an auto dealer, you're faced with fundamental changes in the marketplace. What's more, the sales process has changed significantly. Despite the challenges, there are strategies that can help you not just survive but thrive through these changes. In this guide you'll find out how.
Get your guide
Get customers connected with the Powerverse platform
With Powerverse by your side
Your dealership will be able to use our platform to offer your EV customers not only other dealer services, but energy saving solutions for the home, such as energy management and solar systems.
The platform brings together customer data and preferences. Where they live, their energy tariffs, daily routines, solar or no solar – our platform takes it all into account to create and optimise a unique home charging experience for each customer.

Monitor and control energy usage

Powerful AI for informed energy decisions

Save time & generate value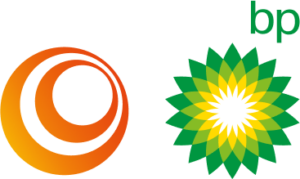 Powerverse is a smart energy management company brought to you by global solar leader, Lightsource bp. Through its work with utilities, businesses, local communities and governments, Lightsource bp is helping meet the rising demand for affordable, reliable and sustainable energy.