Everyone wants EV charging – and they want it now
The clock is ticking to install EV chargers in your apartment blocks. Residents want it, and the government demands it by 2030.
But there's so much to consider.

Substantial cost of upfront infrastructure

Standard solutions might not work for your buildings

Complex ongoing management - from billing to servicing of chargers
Powerverse is a one-stop shop. We take the stress away from EV charging. Our solutions are cost-effective, use the best products and installers, come with gold service as standard, and adapt to your needs. You can focus on growing the value of your property now you have EV charging installed.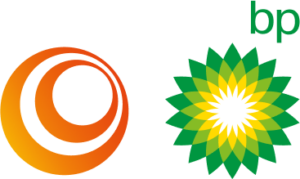 Powerverse is a smart energy management company brought to you by global solar leader, Lightsource bp. Through its work with utilities, businesses, local communities and governments, Lightsource bp is helping meet the rising demand for affordable, reliable and sustainable energy.
70GWh
Solar energy managed by the Powerverse Platform
100k
Smart energy schedules delivered by Powerverse Vesta - our AI Energy Assistant
How we help
Spend less today on expensive infrastructure for tomorrow
Our fully managed EV charging service means we can offer you the best rates and help you access funding through goverment grants. Your costs will be reduced thanks to our management platform which optimises the end-to-end experience.

EV infrastructure grant for residential car parks
Whether you rent, lease or manage a residential property, you can get an OZEV grant to reduce the cost of chargepoints and their infrastructure.
How it helps
Cuts chargepoint infrastructure installation costs in a residents' car park by up to £30,000
Passive or active infrastructure? You can claim for both
Active infrastructure only? There's an EV chargepoint grant just for landlords
Our Powerverse energy experts can take you from claim to application to grant – hassle free!
Enjoy a flexible, valuable, future-proofed solution with minimal disruption
We listen to your needs, and create an EV charging solution that works for your property and your residents – with install disruption kept to a minimum. As the charging landscape evolves, your solution will too.
Service and software you can rely on
Our service agreements take away the headaches of ongoing management of your chargers. Residents will be able to manage their own charging via our app, supported by Powerverse Vesta, our AI Energy Assistant. And any downtime for maintenance or upgrades will be minimal with our speedy response times.
About our chargers

Approved by the Office for Zero Emission Vehicles

Sturdy and built for all weathers

3-year warranty
Find out more
What you need to know
2030
The year government legislation ends sales of petrol and diesel cars. Get set for an EV future today
13%
The average percentage by which properties with EV charging see an increase in value vs the local average
75%
Landlords can claim up to this amount in government funding towards the purchase and installation of chargepoint sockets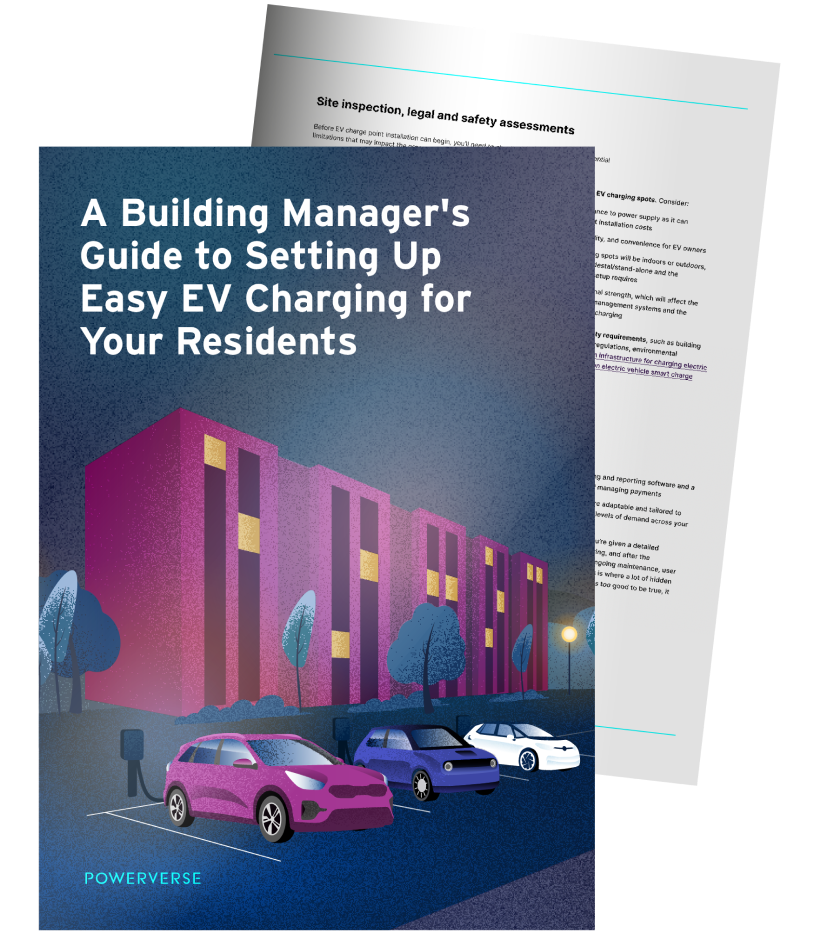 A Building Manager's Guide to Setting Up Easy EV Charging for Your Residents
If you're managing apartment blocks, it can feel like everyone wants EV charging – and they want it now. In this guide, you'll find the key steps for EV charging installation, and how to make the process as cost-effective, sustainable and seamless as possible.
Get your guide
How it works
1.
Infrastructure
Site setup
Owner questionnaire
Expert consultation and proposal
Site survey with detailed design
RMC agreement
Infrastructure Installation
2.
Charger
Driver setup
Order your charger from us
Date set for install (usually within 10 days of your order)
Your charger is provisioned
Receive your 3-year warranty
3.
User app
Resident starts charging
Downloads our app
Signs up for our secure charging service, where charging is only authorised by the resident
Chooses from range of charging options
Simple, automated payments give visibility and control of spend