Want EV charging but your apartment block isn't there yet?
Getting EV charging can feel overwhelming when you live in an apartment block.
As a resident, where do you start?

Upfront and ongoing costs. Will I be paying for my neighbours to charge?

If I share charging with everyone else in the block, will it still be easy and fast?

Too many choices. How do I know who to trust?
Powerverse is a one-stop shop. Our solutions are cost-effective, rely on trusted chargers and installers, and give you charging options and information in an easy-to-use app.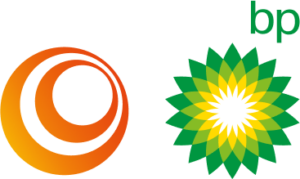 Powerverse is a smart energy management company brought to you by global solar leader, Lightsource bp. Through its work with utilities, businesses, local communities and governments, Lightsource bp is helping meet the rising demand for affordable, reliable and sustainable energy.
How we help
Enjoy low upfront and ongoing costs
Our support team help you access grants and offer a range of financial options to keep upfront costs low. Ongoing, our AI app can make sure  you charge at the greenest, or lowest cost times, based on your preference. Pay monthly or annually. If you move, payment stops straight away.
Get easy, fast charging
Control your EV charging with our simple app.  You choose the times to charge and how much,  or let the app optimise it for you.

EV infrastructure grant for residential car parks
Whether you rent, lease or manage a residential property, you can get an OZEV grant to reduce the cost of chargepoints and their infrastructure.
How it helps
Cuts chargepoint infrastructure installation costs in a residents' car park by up to £30,000
Passive or active infrastructure? You can claim for both
Active infrastructure only? There's an EV chargepoint grant just for landlords – which could make your case for charging as a resident easier
Our Powerverse energy experts can take you from claim to application to grant – hassle free!
Rely on our expert guidance to make the best choices
Let our expert team take care of everything, saving you hours of research, emails and phone calls. Put us in touch with your property manager and we'll do the rest. We've even made a handy template for you to send to them.
How it works
1.
Download the app
and get set up
3.
Keep an eye on energy use
About our chargers

Approved by the Office for Zero Emission Vehicles

Sturdy and built for all weathers

3-year warranty
Find out more
What you need to know
£780
Save up to this amount when you charge your car at home vs in public spaces (Source: Energy Trust)
(Source: Energy Trust)
2030
The year government legislation ends sales of petrol and diesel cars. Get set for an EV future today
50%
The reduction in carbon footprint from powering your car with electricity rather than gasoline