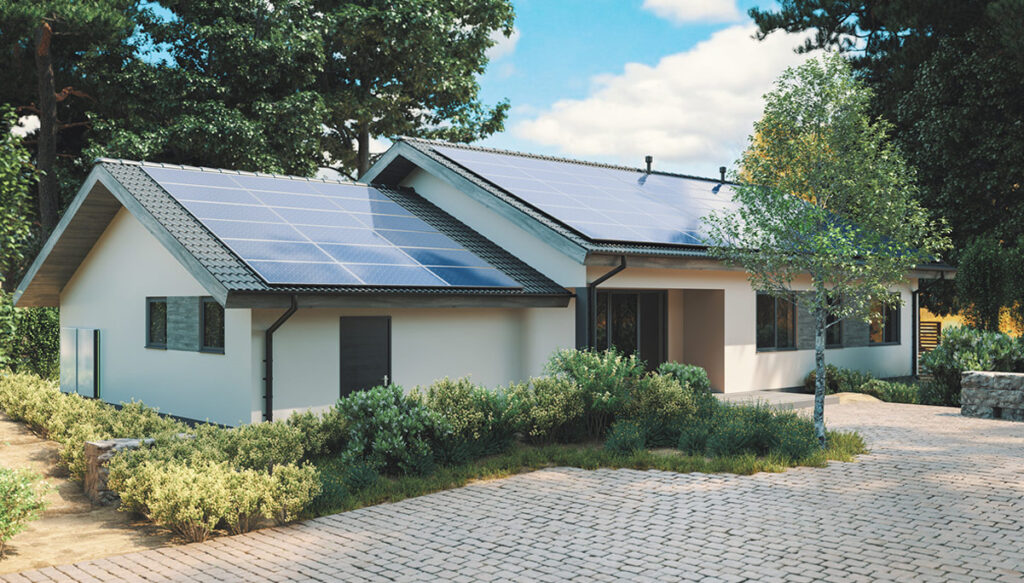 It's not all private jets and luxury yachts. Some A-listers are swapping the red carpet for a green one and doing their bit for the planet.
Who makes the top three, and what can you do to emulate them?
George Clooney: the electric vehicle early adopter
Way back in 2005, with Oasis at number one and Instagram still five years away, George Clooney was sealing a deal to buy his first EV.
His new ride? A Tango T600. It sounds more like a soft drink, but it was in fact an innovative, ultra-narrow electric kit car designed by Commuter Cars. With a small production run and advanced tech (for its day), it cost upwards of $100,000.
At 39 inches wide, the T600 could accommodate a driver and one passenger. It was slimmer than some motorbikes and had the making of the perfect city car, provided you didn't need to transport any shopping.
The manufacturer claimed the T600 could hit 150 mph, which to us sounds terrifying for such a svelte vehicle. It had a range between 40 to 60 miles with a lead acid battery, or up to 150 miles if you upgraded to a lithium-ion battery. We don't know which option George plumped for.
Nowadays, research suggests he's got an extensive car collection that – we're pleased to say – includes a Tesla Roadster Signature 100. No sign of the Tango though.
Chris Martin and Coldplay: the low carbon rockers
In 2019, Chris Martin announced Coldplay wouldn't tour until he'd worked out how to make their concerts kinder to the planet.
A couple of years later, the band announced a partnership with BMW to create the ultimate low carbon concert experience.
BMW will provide the world's first ever rechargeable show battery bank, to power Coldplay's 2023 world tour. Rock on.
The battery bank will have more than 40 car batteries, including recycled BMW i3 batteries. It'll provide all the power to run Coldplay's live performances, replacing diesel and petrol generators.
Just like an electric car, the batteries will still need to be topped up. They'll be charged using renewable sources, including solar panels, generators run on vegetable oil, stationary bikes, and a kinetic stadium floor.
The kinetic floor generates power underfoot as people step on it. Let's hope Coldplay can get the crowd bouncing, or the lights might go out.

Bryan Cranston: the ground-breaking pad
Away from his role as chemistry teacher-cum-drug lord, Breaking Bad actor Bryan Cranston has built an ultra-green home.
It's a certified Passivhaus, which means it's built to rigorous energy efficiency standards.  Passivhaus homes are so well insulated and ventilated that it takes hardly any energy to heat or cool them throughout the year.
A Passivhaus home typically has:
Impressive levels of insulation; far more than the average UK home

Triple glazed windows

Ventilation, with a way of recovering heat and reusing it in the building

About 20 x the airtightness of a regular home
Bryan's pad sits on the Southern California coast and boasts 2,450 square feet of floor space, three bedrooms, and three bathrooms.
It's got solar and wind energy generation, radiant heating, top notch insulation, and – as you can imagine – a glut of high-tech, energy-efficient appliances and gadgets.
What can you do to emulate these low-carbon lifestyles?
Feeling inspired by our three carbon-cutting celebs?
1. Get an electric car
Unlike George Clooney in 2005, buying an electric car these days isn't an eccentric move.
They don't cost over $100,000 and they tend to be a bit wider than 39 inches.  
The electric revolution is well underway. Bloomberg estimates a quarter of new car sales will be all-electric in 2023.
Electric cars are much better for the environment because they have zero tailpipe emissions.
Some detractors argue that there's still a carbon footprint in manufacturing them. That's true, but on average, after 30,000 miles' driving, you'll have saved more emissions than manufacturing the car created.
If you're unsure how you'll keep yours charged up, here are 7 things to consider before you buy an EV charger.
2. Invest in a home battery
A kinetic floor and vegetable oil generators might be a stretch, but if you've got solar panels, a home battery can be a game-changer.
And if you haven't gone solar yet, investing in a panel and battery combo at the same time will set you up with a system that's hard to beat from an energy and cost saving point of view. 
A home battery stores any excess electricity your solar panels generate, so you can use it when the sun goes down.
The Powerverse system is controlled by a smart app, and it can manage how you use your solar energy throughout the day. It will ensure you've got enough juice in your battery to see you through the evening before it starts selling back to the grid.
A well-specked solar and home battery system can save a whopping 80-90% off your electricity bill.
3. Eco upgrade your home
Bryan Cranston's Passivhaus is the ultimate dream, green home.
With some homes, it's possible to carry out some eco house renovations to meet Passivhaus standards. But for most people, just following the principles goes a long way.
The first rule: don't waste energy. That means maximising your insulation. Think windows, doors, loft, and – if your home is suitable – cavity wall.
Once you've plugged the leaks, think about low energy heating and appliances. Underfloor heating and heat pumps provide an ambient heat that uses much less energy than traditional boiler and radiator setups.
To learn more about creating an eco-home, check out our Guide to Home Energy Management: 7 Golden Rules to Save Costs & The Planet.
About Powerverse
We're experts in smart home energy systems, solar panels, and home battery storage. If you're looking for a modern, low energy home that helps you save money and the planet, speak to one of our team.