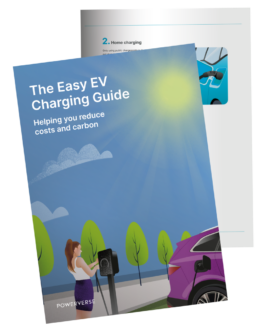 The Easy EV Charging Guide: Helping you reduce costs and carbon
This guide will help you get to grips with the best ways to charge up, so you can save money and do your bit for the environment with ease.
You'll get the lowdown on public chargepoints and at-home charging.
Then – the best bit – we'll look at the most cost-effective and sustainable way to charge your EV: solar charging. Best for the planet, best for your wallet, and it's where the future's at.