If not now, when?
The pressure is on to cut carbon, but cost and convenience are key to any solution.  Only looking at pieces of the puzzle – EV charging, solar, heat pumps – feels short-term.
So how do you choose a connected system that will grow with your needs for the future?

Which energy choices have the biggest impact when it comes to cutting carbon?

Energy prices are soaring but going green isn't cheap.

Keeping track of energy use, tariffs, and packages is tough.
Let go of energy choice overload with our smart connected electric ecosystem. Powerverse will guide you to cost-effective solutions for business and home, tailored to your requirements.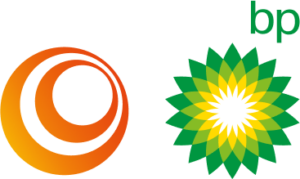 Powerverse is a smart energy management company brought to you by global solar leader, Lightsource bp. Through its work with utilities, businesses, local communities and governments, Lightsource bp is helping meet the rising demand for affordable, reliable and sustainable energy.
How we help
Take control of energy costs
Whether you're using Powerverse for business or home, we show you the best tariffs, time to charge, and weather data so you can make better energy decisions. Or let Powerverse Vesta, our AI energy assistant, guide you to the best solutions.
Enjoy the convenience of a one-stop energy shop
Our smart ecosystem of trusted tech means everything just works. It's easy to install EV charging, solar power and battery storage, and to link it all from platform to app to device for a frictionless experience.
Get smart support to go low-carbon
Use the Powerverse app for a sustainable future. Powerverse Vesta AI is at the heart of the app and can optimise energy use on an individual level or at scale to minimise your carbon footprint.
Solutions for home and business

Get easy solutions for a greener home.

Low-cost, easy EV charging for your apartment.

Boost EV sales and add value for your customers with a one-stop-shop charging solution.
Get connected with the Powerverse platform

Monitor and control energy usage.

Powerful AI for informed energy decisions.

Save time and generate value.
What you need to know
£1,000
Reduce your energy bills by up to this amount each year with Powerverse

This is an estimation based on these assumptions and calculations.
13%
Average increase in value of properties with EV charging